Strong bones after 50 - osteoporosis and fragility fractures
There are an estimated half a million fragility fractures in the UK each year, many of which could be prevented with earlier diagnosis. Osteoporosis is a condition that weakens bones, making them fragile and more likely to break.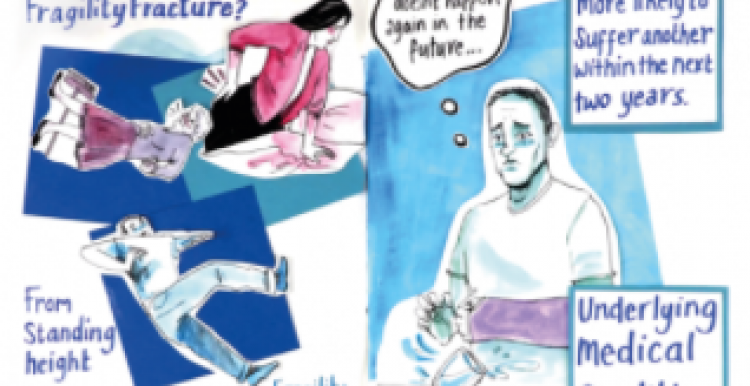 The Royal College's Fracture Liaison Service has published a 'six golden rules' video which encourages patients to have follow up conversations with their GP after being recommended to take medication by mouth for osteoporosis. Their aim is to inform individuals about bone health and fracture prevention, and to help to promote patient confidence when approaching doctors to ask for further investigations. Click here to view the video.
The Service has also produced the following advice - click below for more details:
the bone health card: improving the patient experience - click here
Strong bones after 50: fracture liaison services explained - click here
Strong bones after 50 – staying on treatment - click  here