Review of patients' access to Havering GP practices
This report gives the results of our survey of patients' access to GP practices, and the availability of Patient Participation Groups (PPGs) in Havering - May 2021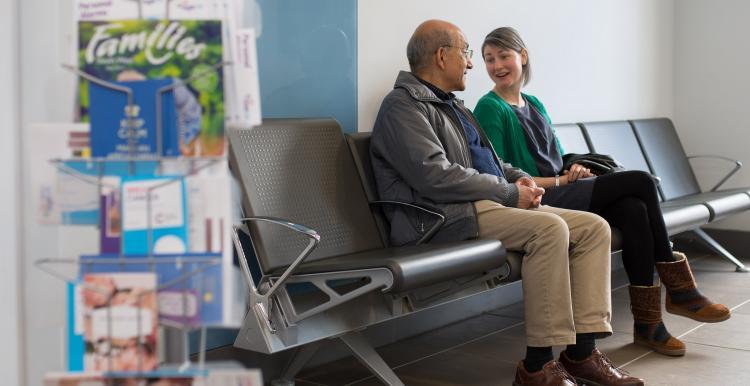 We sought to find out how easy it was to get through to GP practices by telephone and whether receptionists knew about the practice's Patient Participation Group (PPG) and the contact details of its Chairman.
There were three strands to the survey - our volunteers contacted every GP practice in Havering to ask a few questions; we invited people to complete an online survey; and (with patients' permission) we drew up a series of case studies outlining problems patients had experienced with their GP practices.
We found that too many practices were hard to contact. We also found that a surprisingly low number of reception staff knew that a PPG existed or who its Chairman was, which was especially disappointing given that every GP practice has a contractual obligation to maintain a PPG.
Our key recommendations are:
Surgeries should review the operation of their telephone answering systems. The evidence suggests that patients often must wait for lengthy periods before being answered and even get cut off when they have held on for an answer for a time.
The 8am race to get an appointment must be replaced by a more equitable approach. Appointment booking should not be offered on a "first come, first served" basis since that can lead to patients in urgent need of assistance being rejected. Not only is there a risk of delayed diagnosis and treatment, but it is also incredibly stressful for patients who are unwell to have an almost mad rush at 7.59am to wait for sometimes up to 3 hours for an answer, then be told they must do the same the next day.
Patients should be given the option to book appointments in advance (at least three weeks ahead).
Patients who are digitally excluded must be identified and alternative means of assisting them identified and employed.
It is essential that all front-line staff be trained about the PPG and be able to provide patients and others with contact details for the Chairman (or other nominated contact) so that those interested in PPG participation can make the necessary contact without hindrance.
Where a backlog of appointments has arisen, additional surgery sessions be arranged to clear it.
Explore whether GPs practising at GP Hubs, walk in clinics and EDs can be empowered to authorise scans or other diagnostic tests rather than refer the patient back to their own practice.
Ensure that practice websites are kept fully up to date with comprehensive advice for patients.
It should be noted that, if problems with appointment systems could be addressed, it is probable that a significant number of patients would no longer feel the need to attend the ED for treatment better delivered locally.
Moreover, the PPG if effectively used, could be helpful and, for example, help to identify patients who are digitally excluded.