Turning unhealthy habits around: How older adults can feel better with a few changes
Changing unhealthy habits is never easy; there may be many factors at play, such as a physical ailment, a mood disorder such as depression, or a busy schedule that prevents a person from engaging in healthy practices.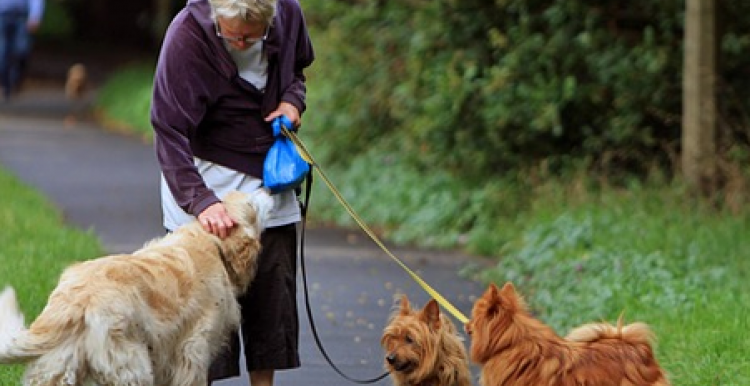 Here are just a few tips on how to boost your overall wellness and feel better.
Rethink Your Diet
Your diet is an essential part of staying healthy; not only do the right foods help you maintain your weight, but they can also positively affect your gut health, energy, and bone/joint health. If you've had dietary issues that leave you feeling poorly, consider talking to your doctor about going gluten-free. Many people have found out about a gluten intolerance in recent years that affects their energy and leaves them feeling ill after eating certain foods.
Modify Your Home for Safety
As seniors age, the risk of falling is something they have to take seriously. You can take steps to create a more accessible home by installing grab bars in the bathroom and shower, putting railings on walls, and adding non-slip flooring.
If your home is too large for your means or there are too many stairs, it may be time to look into downsizing. If you're interested in purchasing a new accessible home, a mortgage calculator can help you determine how much you can afford to spend.
Consider a Vitamin Supplement
Vitamin supplements are a great way to take care of your body and make up for the things our bodies lose as we get older, and one of the most common supplements is CoQ10. Used to help lessen or prevent the effects of conditions like heart disease and high blood pressure, this supplement has been shown to have many benefits for seniors. Keep in mind that it's important to make sure you do some research before starting any new regimen, and talk to your doctor about possible side effects. Some individuals may require a different form of the supplement in order to gain a better absorption rate.
"There are a couple of papers out there now that talk about actual physician experience with patients with heart failure," says Dr. Risa Schulman, a biologist whose focus is on food and how our bodies convert it into energy. "They had some of these patients on CoQ10, and then they ended up switching to ubiquinol because of the better absorption. But the bottom line is that they saw a reversal in the New York Heart Association class. That's the New York Heart Association's way of rating the severity of the disease. They see reductions in the severity of the disease."
Get Outside
Studies have shown that spending time outside can be highly beneficial for both physical and mental health, but it can often be difficult for older adults to get outdoors on a regular basis. Physical ailments or mobility issues may be the cause, but if your doctor says it's okay to soak up some vitamin D, look for ways you can get out of the house several times a week. For instance, head to the park with your dog or do a little light gardening when the weather is nice.
Turning unhealthy habits around in order to focus on keeping your mind and body in good shape can be beneficial for years to come. Think about what will help you feel the best on a daily basis and also how you can maintain a new routine and stay motivated to stick with it. By making minor changes to your lifestyle, you can help yourself feel better in a realistic way.
This advice is brought to you in association with mylifeboost.com